A well-shaped breast is important to the well-being of every woman and gives her the feeling of being attractive. Women whose breasts are very small in size often feel inferior. Most women want to have breasts that match their figure – not too small, and not too large. Surgical breast enlargement, also called breast augmentation, offers the possibility of adapting breasts that are perceived as too small to the desired overall image. A silicone implant is inserted to make the size and shape of the breast closer to the ideal image. It is important that a woman makes this decision of her own free will. It should not be something done only to please her partner. Problems in relationships can generally not be solved by undergoing aesthetic surgical procedures.
Possibilities and Limitations of Breast Augmentation
The reasons behind breast enlargement are to achieve a harmonious silhouette and an attractive bustline. Modern implants are shaped like breasts and thus allow for a natural looking result.
| | |
| --- | --- |
| Breast Implant konventionell | Breast Implant konventionell |
Women whose breasts naturally have a nice shape will be the best candidates for achieving an aesthetic result.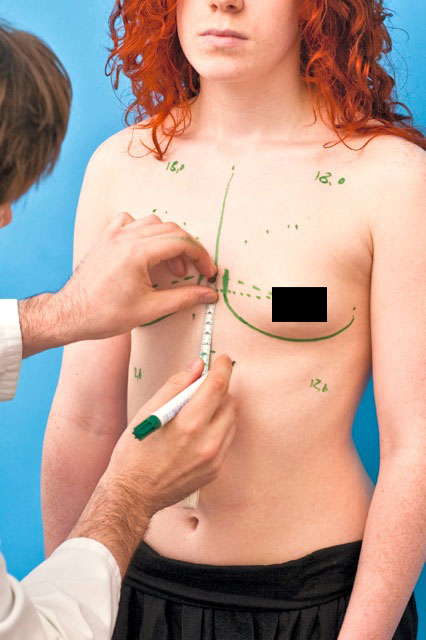 The implants simply enlarge this shape. If the shape of the breast is to be altered, additional scars are to be expected. The skin in some women's breasts sags in the upper half of the breast after pregnancy and looks limp. These women, often still quite young, especially suffer from the changes. If the skin is stretched and has become loose and the breast is empty in the upper part, then it must also be pulled back and tightened during surgery because a silicone implant alone will not solve this problem. When undergoing breast augmentation, it is also possible to have other plastic surgery done, for example a breast lift or reconstruction of the areola. A difference in balance between breasts can also be corrected during augmentation. Some women wish for especially large breasts. Due to surgical technical reasons, it is not possible to enlarge breasts to any size, particularly when the physical requirements cannot be met and the result achieved is to be harmonious.

The Risks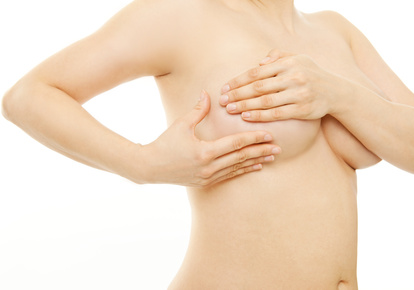 Each inserted implant is a foreign body. The body reacts accordingly and surrounds it with tissue. This capsule, usually consisting of connective tissue, is so thin and elastic that it can not be felt. However, there are cases of it contracting and "squeezing" the implant so that it hardens. This so-called "capsule contracture" can occur after several years and is the most common problem after breast augmentation. In the case of persistent pain or when the capsule contracture becomes visible, the implant must be removed together with the surrounding tissue and a new implant is inserted. With modern implants, the frequency of such an occurrence is only roughly 5%. As in every surgical procedure, bruising and swelling may occur, but they normally heal on their own. Although the blood vessels are "sealed off" using electricity and heat for breast augmentation, rare cases of excessive bleeding following the operation can occur and must be treated surgically. Several days after the operation the incision may become infected. Such infections are very rare, however. They usually heal when an appropriate antibiotic is administered.
Cases of delayed wound healing can also arise, though this is very infrequent. It only develops under unfavorable conditions, which are known from the onset, such as heavy smoking, diabetes or blood clotting which can disturb the healing process. If fine skin nerves are lacerated during surgery, your skin in this area could feel numb for a while. Some women's nipples are overly sensitive or less sensitive after surgery. Experience shows that these sensations disappear on their own. Most implants are only partially radiolucent. Thus mammography can only be used as a limited means of diagnosis for those with breast implants. You should nevertheless agree to a mammogram when having a breast cancer check-up. If the doctor treating you is aware of the implant, he/she will recommend additional examinations using ultrasound and/or MRI. In very rare cases, for example after an injury, implants can rupture. A ruptured or leaking implant should be replaced in any case. Numerous scientific studies have proven that there are no objections to implanting silicone shells from a medical point of view. However, cases of women who show reactions to the material have been reported. All in all, breast augmentation is considered a safe operation with only minor complications.