The most important feature of the female breast is shape more than volume.
With a full breast tightening procedure the shape may change but the volume will be the same. So, at the beginning implants may be waived. Nothing can be better than a one to one consultation with our qualified specialist in plastic and aesthetic surgery. In addition you are welcome to visit one of our regular evening meetings to gain more information.
The possibilities and limitations of breast tightening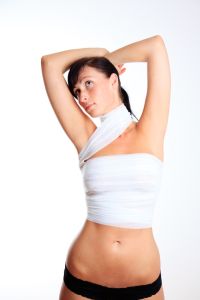 Breast tightening or Mastopexie is a procedure for lifting and reshaping of tired, drooping breasts. Nipples will also be in a higher youthful position. With small breasts or with loss of volume due to pregnancy the desired enlargement can be achieved by breast implants together with the tightening of the breast.
By the operation, the strength and size of the breasts can be enhanced and any differences can be altered. You should carefully consider undergoing any breast surgery if a further pregnancy is contemplated, because this could weaken the volume of breasts again. Tight breasts can greatly improve the appearance and increase self confidence. For the best outcome it is important to carefully consider how you will look and what is best suited to you. Bring pictures of your ideal look to the consultation and discuss alternatives with your surgeon.
The reasons for your desire for an improvement to the appearance of your breasts are very personal. These reasons should be discussed with your surgeon and you need to be aware of the change on your personal and professional life.
In your consultation with your specialist in aesthetic plastic surgery you should clearly articulate what you expect from the procedure and what are your wishes and ideas. After the examination your doctor will recommend the appropriate surgical procedure. This will take into account many factors such as your skin texture, the shape and size of your breasts and your desires.
He will discuss with you what result is possible and where the subsequent scars will be lost and how far your desires can be achieved.
The risks of breast tightening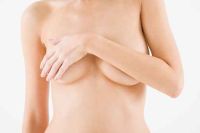 Breast lift surgery is not easy but is generally low risk if your procedure is undertaken by a qualified specialist in plastic and aesthetic surgery. Nevertheless sudden complications can not be completely excluded. These risks are best understood by a personal conversation with your surgeon. As with any surgery, bruising and swelling can occur but generally these take a few days or weeks to heal.
Only in very rare cases will it be necessary to have an operation to correct any anomaly from the procedure. It is also rare that the wound becomes inflamed which may result in wider scars.
Also circulatory disorders or a change in the sensitivity of the nipple are very rare.
In the consultation you should inform your surgeon of any other factors such as if you smoke, have diabetes or have a bleeding disorder.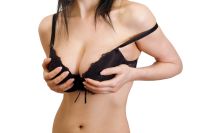 A delay in healing will however not change the shape of your new breasts. Any scar widening can can be remedied by a small correction later. No matter how skilled the surgeon, the finest nerves in the skin can/will be cut which may cause the skin to temporarily feel numb. Experience shows that this will disappear over time. Breasts both before and after surgery are never completely symmetrical. The operation will improve symmetry but, if after, discrepancies are identified they can be corrected in later surgery.